The climbing wall of LÕUNAKESKUS shopping center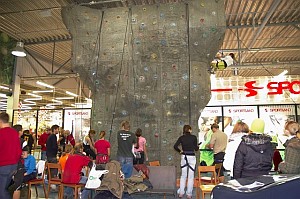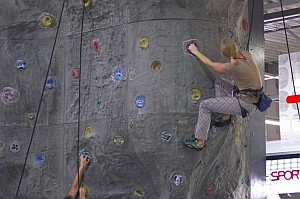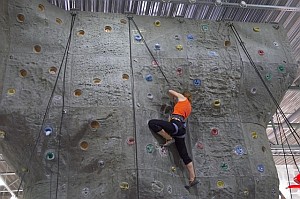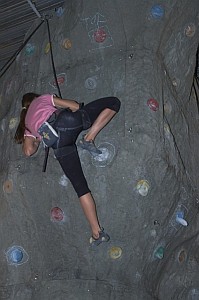 Address: Ringtee 75, Tartu
Trainings are for students and pupils from the age of 16. For more information about these look here!
The climbing  wall in Lõunakeskus shopping center is opened for other visitors:
E: 18 - 20
K: 18 - 20
R: 18 - 20
Prices for visitors:
40 EEK- climbing 1h
25 EEK - try-out (about 10-15 minutes) or climbing the whole session with your one climbing belt
250 krooni - one month payment
175 krooni - one month payment with your own climbing belt
100 krooni - one month for the members of club
Information:
Before starting to climb one must be familiar with safety regulations! Climbing is in your own responsibility! Before the age of 16 parents permission is obligatory! 
---
The climbing wall of Tartu Emajõe School